VIRTUAL DOG SHOW 2020
In these times of uncertainty and the cancellation of all canine related events, I came up with a spur of the moment idea to run a free, fun, virtual dog show via the Devon and Cornwall Cocker Spaniel Club's Facebook page.
With no real thought behind it, I posed the question to the members as to whether they would be interested and threw a few ideas for potential classes into the mix. A handful of people responded in a positive way so I thought I would pursue the idea. I devised a schedule of classes purely for fun whereby photographs could be submitted with the dogs pet name and desired class they wished to be entered into. As a joke I said that the classes would be judged by my two children, Jacob and Pippa aged 6 and 4. Entries were to be open for 5 days.
The response was totally overwhelming. By day 4, there were in excess of 200 dogs entered!
People were really on board with the idea and suggested the children designed rosettes for the winners. As the current theme is rainbows linked to our amazing NHS and key workers, the children happily designed some rainbow coloured rosettes which I shared on Facebook. I decided that they would choose the top 3 for each category and then each would select their ultimate favourite and I would post them one of the hand made, unique rosettes.
On the day of the show, the total entries was 260. A video message to open the show on the Club Facebook page soon got people engaged and ready. Over the course of the day the classes were posted for everyone to view the amazing entries from cute baby puppies, action shots, fancy dress and the precious veterans. Then came the judging. Pippa and Jacob has trawled through the photos selecting their winners in a pretty decisive fashion (some judges would do well to take a leaf out of their books!). Decisions made, the winners for each class were announced. A video message from the pint sized judges saw them choose their BIS winners. Pippa chose a gorgeous orange roan called Cal from the fancy dress class who made the perfect lion! He is proudly owned by Rachael Leonard. Jacob chose the mature Oscar from the veteran class. Sporting a red bow tie and a pose no one could ignore he is owned and adored by Zoe and Judy Corcoran.
Following an enormous amount of positive feedback the club is now looking in to a future calendar to catalogue and celebrate the event. Thank you to everyone who participated from the officers and committee of the Devon and Cornwall Cocker Spaniel Club

by Fran Bard | May 2020
https://www.facebook.com/groups/173580973275472/
(please note this is a Closed Group and you will require approval to join)
BEST IN SHOW
Jacob's Best in Show Winner: Best Veteran – Oscar

Oscar
Pippa's Best in Show Winner: Best Fancy Dress - Cal

Cal
CLASS RESULTS
CLASS 1 BABY PUPPY
1st  GG
2nd Harry
3rd Poppy

GG

L-R: Harry and Poppy
CLASS 2 PUPPY
1st  Barry
2nd Daf
3rd Mia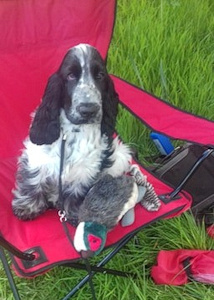 L-R: Daf and Mia
CLASS 3 RESCUE
1st  Bru
2nd Lucy
3rd Rafa

Bru

L-R: Lucy and Rafa
CLASS 4 WATER SCENE
1st Shannon
2nd  Bluebell
3rd  Violet

Shannon

L-R Bluebell and Violet
CLASS 5 WINTER SCENE
1st  Bobbyblu and Sophia
2nd Sophie
3rd Brodie

Bobbyblu & Sophia

L-R Sophie and Brodie
CLASS 6 SUMMER SCENE
1st Ruby
2nd Archie
3rd Flea and Dizzie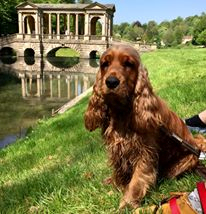 L-R Archie and Flea & Dizzie
CLASS 7 GROUP
1st  Wightroche Gang
2nd Leni, Paula & Henri
3rd Kasordon Girls

Wightroche Gang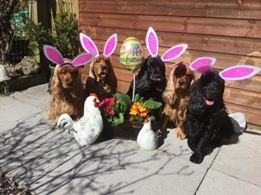 L-R Lenni, Paula & Henry | Kasordon Girls
CLASS 8 ACTION
1st  Freddie
2nd Neala and Lucca
3rd  Gina

Freddie

L-R Neala and Luca | Gina
CLASS 9 VETERAN (OVER 7)
1st Oscar (Jacob's Best in Show) See photo under BEST IN SHOW
2nd Mr Darcy
3rd Millie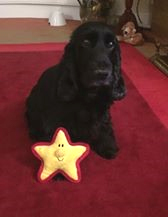 L-R Mr Darcy and Millie
CLASS 10 FANCY DRESS
1st Cal  (Pippa's Best in Show) See photo under BEST IN SHOW
2nd Kaos
3rd  Sophia and Maddie

L-R Kaos | Sophia and Maddie
CLASS 11 DOG THE JUDGE WOULD LIKE TO TAKE HOME
1st Coira
2nd Bailey
3rd Violet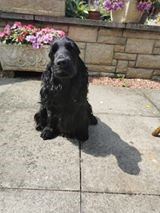 Coira

L-R: Bailey and Violet